ships ahoY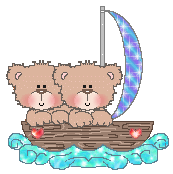 i just really like that gif okay
i haven't done ships in a while and they always make me happy so i'm doing them tonight (keep in mind it's been over 30 hours since i've had sleep so if i just pass out in the middle of them i might continue a shortened version tomorrow if i have time) sooooo
rules
what you'll get
5sos ship
5sos bestfriend
1d ship
1d bestfriend
something else idk yet ill think about it when im in the shower and ill add it okie
rebloG PLS
my followers are the bomb tbh i love them so much okie i'm still stuck at 11k because i haven't been on very much lol im a loser
punksmurfmikeyc:
You should def do ships. Btw.. if you ever wanna vent to someone you can message me
okie i probably will :-) and thank you xxx
SHOULD I DO SHIPS TONIGHT?
i haven't done them in a while :-) …
moanhood:
WHATS UP WITH THE CUTE BOY CASSIE? WHY DIDNT YOU JUMP ON THAT?
HE WAS SITTING NEXT TO MY SISTER UGHH I HATE HER RN LOL

You are such a stalker cassie. At least he was cute.
tru tru actually my mom was the one pushing me to take the pictures lol and i told her i wouldnt but i did but im not telling here that ahahahah
lukesgetaway:
omg i understand u about having such a huge crush on a boy !! i met this italian hottie and like it was so cute bc he came and talked to me and it was beautiful!!! bc he was sooooo cuteeeeee and i saw him for 2 days and we talked a bit but he was also w his family and i was doing some trips w my mom and we actually never got to say good bye which was really sad :((
aw yea :-( at least you got to talk to him tho hahaha :-))